We particularly enjoy blending our many influences and creating new music together.   We have a wide range of backgrounds to draw on.  Singer, guitarist Dennis Henderson began playing American roots music on in New York City and later performed professionally in Texas and California for more than 10 years. Bass player Fred Hautau, and mandolin fiddler Frank Fitch have been playing together in various traditional and jazz oriented bands around Oxford Ohio for many years. Banjo, Dobro, and guitar player Dale Farmer began playing with bluegrass groups out of Nashville and continues to expand his musical horizons in southwest Ohio. 
Frank Fitch - Mandolin, Fiddle and Vocals
Dennis Henderson - Lead Vocal, Guitar and occasional Banjo
DennisHenderson born in Manhattan, New York City in 1945: 
"My Mom loved to sing and had a good singing voice. She would sing old songs and encouraged me to sing along with her from the time I was very young. I guess it kind of backfired on her when I took up the guitar and became more interested in music than schoolwork." 
"It was the 1950's and Doo-wop, Rock-a- Billy, etc. were all the rage. I guess The Kingston Trio was the first folk music influence, but soon afterwards The Weavers, Joan Baez and others caught my interest. Around 1960 I heard the
Lomax Brothers compilation of field recordings for The Library of Congress (where I first heard "Po' Lazarus") and became very interested in roots music."  Around that time The Dillards were playing on The Andy Griffith Show and Lester and Earl were playing the theme for the Beverly Hillbillies which was all it took for my Bluegrass addiction." Our little group used to go to "Hoot Night," at Gerdes Folk City, The Cafe Wha? and The Bitter End in Greenwich Villiage back then and get up on stage. 
"in 1963 I came back to Ohio to be with my Dad and family for a year before enlisting in the Air Force. Once I got to Texas I started playing professionally, where I met and jammed with many great musicians like Lightnin' Hopkins, Mance Lipscomb and Bill Hearne. At the encouragement of a disc jockey friend I moved to San Diego in 1969. There was a little folk club in Mission Beach across Mission Boulevard from where I was living at the time called The Heritage.  Back then, Tom Waits was the doorman at The Heritage for a few bucks a night. We were all starving, unknown hippie folk musicians back then. I hadn't seen Tom for awhile and asked him what he'd been doing. He told me that some lady was giving him piano lessons in exchange for labor work on her house. That was 35 years ago.  
"I got fed up with music and quit playing altogether for years and took hard labor jobs; hod carrier, albacore fisherman, lumberjack, construction worker, etc. I came back to Miamitown in 1976 when my Dad's Auto Parts business caught fire to help him rebuild. It was then that I joined The Queen City Balladeers when they met on Calhoun Street in Clifton at St. George's Church and was a member for a few years. During the "70's and "80's I used to go down to Friendship, IN where Imet and jammed with lots of great local musicians like Ma Crow , Rob Scott, Roger Huron, Tony Hudson and Sean Geil.  Years later I was employed by The University of Cincinnat
i where I met Frank Fitch who took me out of the mothballs and got me playing music again.  All I can say is...it's Frank's fault!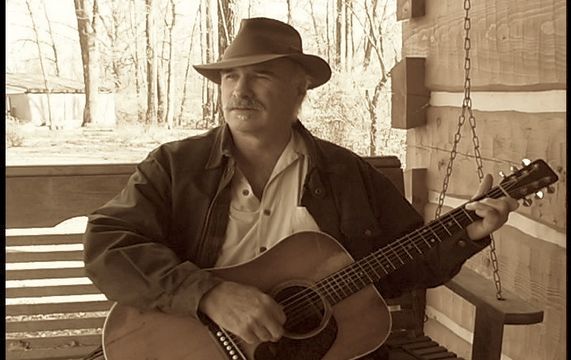 Fred Hautau - Bass and Vocals
There was always music playing around our house when I grew up.  Classical, jazz, blues, soul, rock & roll, you name it. When I was still a whippersnapper my sister took me to see Neil Young, Janis Joplin, Elvin Bishop, Boz Scaggs, James Brown, Grateful Dead, and more.  In about 1965 I adopted a Gibson guitar and started taking lessons, and 1967 some school buddies and I were playing at the 8th grade dances and local fraternity parties.  We were about 14 then and had to "borrow" cars to move the gear, and I think we changed the band name for every gig.  In those days I played lead with a pawn-shop guitar and a Silvertone amp bought "on-time". 

A few years later some under-employed friends and I got together playing bluegrass and formed the Foggy-Headed Mountain Boys.  I played upright and sang, and we had a blast competing with rock & roll bands around Oxford in the 80's. 

Next came years of weekly acoustic jams with Frank, Dale and Zach Davis. This gang played more intricate instrumentals, attracted some great players and everybody really locked-in and honed their styles. 

In 1997 that group morphed to become the Anachrorhythms, without Dale and Zach but adding a versatile hand drummer (Dennis Berry) and flute and mixing in Latin jazz, swing and other styles.  Our first CD, I Think Not, was recorded in 2000 and 'Nuff Said was recorded in 2010. 

Then the Hounds formed and asked me to join, and although I still play with the Anachrorhythms and other groups, playing with the Hounds has really scratched an itch for me.  The guys are fun, the song mix is great, and the bass gets to stretch-out a bit.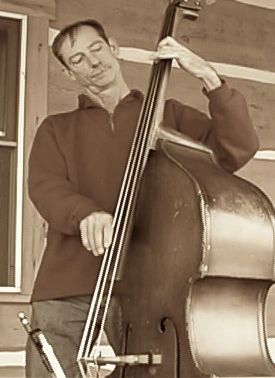 Dale Farmer - Banjo, Dobro, Guitar and Vocals
I was in the 8th grade and rummaging through my grandpa's closet and found an old Kay banjo with 3 strings.  I got it out and started playing tunes.  Grandpa let me borrow it and said if I learned to play it he'd give it to me.  Almost two years later he gave it to me on Christmas and I've been at it every since.  My grandma played Carter scratch guitar and sang Carter family and Stanley Brother's songs and she and I would play together every chance we got until she passed away a few years ago.  I started playing when Dueling Banjos was a hit on the radio, Foggy Mt. Breakdown was the theme song for a movie about Bonnie and Clyde and Hee Haw was the most popular show on TV.  I had a few friends that I played music with in high school but the first band I was in was during my college years in Nashville.  I traveled around the region with a couple gospel and gospel bluegrass bands.  It was the time of my life.  I began hanging around the Station Inn and met some great pickers.  I was very lucky and was able to study Dobro with the late Gene Wooten for awhile.   After about six years in Nashville I moved back to Ohio and met Frank and Fred through weekly jam sessions in Oxford.  Tim Stafford (Blue Highway) was getting his doctorate at Miami University at the time and played with us every week.  His guitar was broken for a long time and he borrowed mine regularly, but unfortunately the magic would wear off when he'd give it back to me.   I think we all learned a lot from Tim.  I began my career soon thereafter and pretty much took a 20+ year break from music.  I went to a jam a few years ago to feel my way back and saw Frank.   We were soon jamming again and eventually he told me about a guy he worked with, Dennis, and asked if I'd like to do a trio and see what would become of it.   We played once and decided that we needed a bass player so Frank called Fred.   Next thing you know we were trying to think of a name and had a gig.    I love playing with the Hounds and hope this lasts a long time.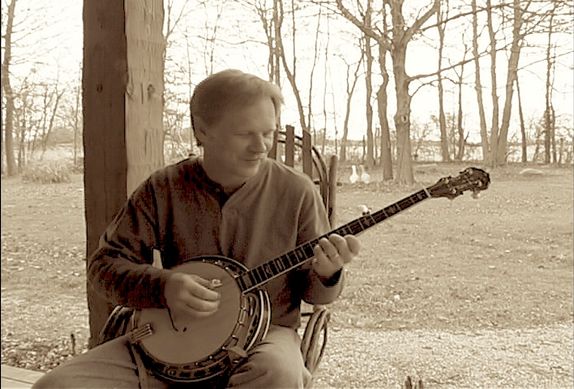 Melissa Blowers - Vocals, Rhythm Guitar